Skip to content
Meltio 3D Printers
THE NEXT LEVEL
Meltio delivers advanced additive manufacturing solutions for the manufacturing of metal parts, based on our new disruptive technology. For the very first time in history, companies of any size now have at their disposal an Easy, Efficient and Expandable solution.
Book a Consultation
Request a Sample Print
Download the Meltio Brochure
3DGBIRE Went to Exhibit at CNC Robotics Open Day
Introducing the Meltio Horizon and Laser Calibration System
Features Summary
Only Meltio's laser-wire metal 3D printing process settings are available. Specific settings are explained to make the printing process go as smoothly as possible.
Configure your printing cost model easily and have it calculate the cost per part in each project automatically.
Future Proof
Configure your printing cost model easily and have it calculate the cost per part in each project automatically.
Tailor-made to laser-wire
Made to order for Meltio's wire-laser metal 3D printing process, it also includes built-in profiles for Meltio Materials.
Meltio Titanium 64
High strength Alpha+Beta alloy with excellent fracture toughness, corrosion resistance and biocompatibility. Widely used in aerospace, marine, chemical and biomedical industries
Diameter: 1 mm
Weight: 7,5 kg
Volume: 1704 cm³
Density: 4.4 g/cm³
Spool type: BS300
Meltio Nickel 718
High strength nickel-super alloy with large working temperature range. Highly resistant against cracking while protecting well against corrosion
Diameter: 1 mm
Weight: 15 kg
Volume: 1829 cm³
Density: 8.2 g/cm³
Spool type: BS300
Book a Consultation
Calibrate Meltio's multi-laser deposition head accurately and effortlessly
The Laser Calibration System allows Meltio users to calibrate Meltio's multi-laser deposition head accurately and effortlessly on all three of its metal 3D printing solutions.
The system features a laser alignment camera that is placed under the printhead to provide a clear view of the focus point of the lasers.
Request a Sample Print
Key features of the Laser Calibration System
Ease of use
Simple to set up, and run. Also, the kit comes with all the necessary components you will need whether you are calibrating the Meltio M450 metal 3D printer or the Meltio Engine CNC or Robot Integration.
Repeatability
It allows for the calibration of the lasers to be done in the exact same way every time, resulting in the same high-quality printjobs with every print.
Traceability
The kit keeps a track of the calibration process, therefore, you can trace your steps back whenever it's necessary.
Newly introduced proprietary solutions
Meltio Robot Cell
Plug-and-play Solution for Robot Integration.
The Meltio Robot Cell is an affordable turn-key solution for the Meltio Engine Robot Integration. It's an intuitive plug-and-play solution.
Plug and Play Installation
It's the perfect platform for large and complex 3D printing, repair, cladding, and feature addition.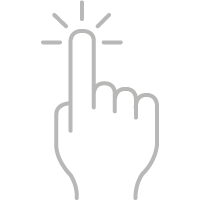 Plug and Play Installation
---
Allows the customer to receive a ready to use cell for robotic metal 3D printing.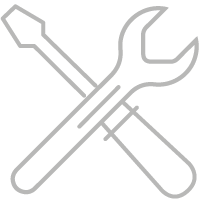 Best Components
---
Robot and positioner on a self-supporting platform, laser safe enclosure.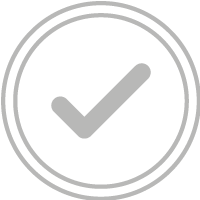 Safe, Tested and Certified
---
In accordance with European CE and laser safety regulations and multiple quality controls.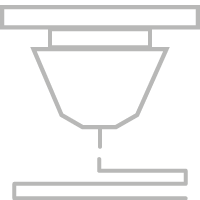 Focus on Printing
---
On-site training for enabling the end user to be successful with Meltio and develop applications in short time.
Meltio Robot Cell Technical Specifications
Download
Case Studies
Past. Present. Future
Railway Sector
Industry 4.0 emerges as a new Industrial Revolution, which consists of incorporating new technologies (Cloud, cyber-physical systems, sensors, 3D printing, etc.) to the industry.
Read Here
Single and Dual Metal 3D Printing
Meltio recommends printing the majority of the parts with metallic welding wire – the cleanest, safest and most affordable metal feedstock on the market
Single Wire
The bulk of the 3D printing process is built around wire, the safest, cleanest and easiest to work with metal feedstock.
Dual Wire
Combine different metal materials in a single part. The wire switching process is automatic, quick and clean.
Wire and Powder
Create new alloys on the fly, test functional gradients and research metal matrix composites (MMC).
Book a Consultation
Unlimited Third-party Material Choice
Choose the ideal welding wire for your applications
Stainless Steels
Excellent strength and corrosion resistance.
Mild Steels
Cheap and ductile, with unparalleled machinability and weldability.
Carbon Steels
High impact strength, retain hardness at high temperatures.
Titanium
Highest strength to weight ratio and corrosion resistance.
Inconel
High versatility, outstanding heat and corrosion resistance.
Copper
Under Development.
Book a Consultation
Request a Metal Sample Print
Please fill out the form below and we will send you a sample metal print
Mold-Making with LMD and Dual Wire - Whitepaper
Please fill out the form below to download the Whitepaper
Meltio Robot Arm at TCT
First-Time-Right with Meltio Materials
Guaranteed part properties with optimized print profiles
Book a Consultation
Book a Consultation
We're here to answer your questions
Implementing a new technology can be a painful experience, slowing down your core business and not returning results immediately.
Let our team take your headaches away, our knowledge of integrating 3D printing into different industries and applications is second to none.
We'd love to hear about your project and help you find the right solution.
Sunday,Monday,Tuesday,Wednesday,Thursday,Friday,Saturday
January,February,March,April,May,June,July,August,September,October,November,December
Not enough items available. Only [max] left.